Last Updated on August 29, 2022 by Smile Ese
Choosing the right place for higher education can be tricky. The decision to attend an institution of higher learning should never be taken lightly, as there are plenty of resources available to assist with the decision. In many cases, though, online research is simply not enough. You need a guide to help make better decisions and this is why I've listed some of the best medical sonography schools in Massachusetts.
Collegelearners will provide you with all the relevant information you are looking for on diagnostic medical sonography programs, accelerated sonography programs, ultrasound tech salary massachusetts, and so much more.
Medical Sonography Schools In Massachusetts
Accredited Diagnostic Medical Sonography Schools in Boston, Massachusetts
The following programs have been accredited by the CAAHEP and offer certificates or degrees in diagnostic medical sonography as of February 2021:
School
Programs
Prerequisites
Apply
Bunker Hill Community College
250 New Rutherford Ave
Boston, MA 02129
Associate of Science Degree in General or Cardiac Sonography
College level prerequisite courses and completion of TEAS VI exam.
Apply online at no cost
MCPHS University – Boston
179 Longwood Ave
Boston, MA 02115
Bachelor's Degree in DMS or a fast-track degree for those who qualify
Prerequisites vary depending on degree and track chosen.
Begin application
Middlesex Community College
Springs Road – Building 6
Bedford, MA 01730
Associate in Science degree – DMS
College-level prerequisite courses, transcripts, and three Health Recommendation Forms
Downloadable application to Middlesex
Regis College
235 Wellesley Street
Weston, MA 02493
Bachelor of Science Degree in Medical Imaging with a concentration in medical sonography
GPA and certain high school course requirements in math and science
Request information or apply online here
Springfield Technical Community College
One Armory Square, Suite 1
PO Box 9000
Springfield, MA 01102
Associate in Science degree, DMS
Prerequisite courses in high school and college-level with a grade of C or better.
Applications due by March 31st of each year
* This information is obtained from a number of sources, is provided without charge, and is believed to be accurate. Please contact us with updates.
What do the Students Have to Say?
"Since sonography is a growing field with quickly advancing technology, it is important for universities and institutions to keep up in order to prepare students as well as possible.  MCPHS University has advanced and updated equipment, as well as an on-campus screening lab constantly available for student use and practice." Jessi K., Fall 2020 USI scholarship finalist and student at MCPHS U.
Certification Requirements in Massachusetts
Massachusetts does not currently require that diagnostic medical sonographers practicing in Massachusetts possess credentials or licensure. Many employers do prefer or require certification, however, so it's a smart thing to consider if you want an advantage over other potential job candidates.
The only way to earn ARDMS certification is by taking and passing their exam. In order to qualify, you must meet a prerequisites, one of which is graduating from a degree program at a CAAHEP accredited school. Once you have, you can take the exam at one of the various testing locations in Massachusetts:
500 W Cummings Park #1950, Woburn, MA 01801
31 St James Ave # 725, Boston, MA 02116
295 Devonshire St, Boston, MA 02110
186 Alewife Brook Pkwy, Cambridge, MA 02138
255 Park Ave, Worcester, MA 01609
1414 Main St, Springfield, MA 01144
20 William St, Wellesley, MA 02481
331 State Rd suite c, Dartmouth, MA 02747
How Much do Ultrasound Techs Make in Massachusetts?
The mean annual salary for diagnostic medical sonographers in Massachusetts was $89,080, which is significantly higher than the national mean of $75,920 (BLS, 2030). Those at the top of their field in the 90th percentile earned an average wage of $117,050 a year in MA, while those just entering the field made up to $65,630, according to the BLS.  Conditions in your area may vary.

Heather Christensen, PA-C, CSS
Heather Christensen, PA-C, CSS is a Physician's Assistant and graduate of Northeastern University in Massachusetts. In her practice, she uses ultrasound to teach individuals how to exercise properly in order to resolve or prevent problems in their back and other parts of their body's core. Heather is the founder of UltrasoundCore.com and the creator of two Core Ultrasound exams. She was also a presenter of Core Ultrasound at the 2017 SDMS conference in Orlando.
Scholarships and Financial Aid for Sonography Students in MA
Below are some of the scholarships available for those who qualify. Visit each scholarship to learn more and apply.
Scholarship
Award Amount
Eligibility Requirements
How to Apply
Ultrasound Schools Info
$1,000 twice a year
Aspiring sonographer currently enrolled in/accepted to a CAAHEP accredited DMS program.
Ultrasound Schools Info
Attn: Scholarship Committee
PO Box 3026
Bellingham, WA 98227
[email protected]
Agnes M. Lindsay Scholarship Program
Varies
Students from rural MA demonstrating financial need.
Contact your financial aid director.
Massachusetts High Demand Scholarship Program
Up to $6,500 per year
For students pursuing 2-4 year STEM degrees in MA.
Complete the application.
Society of Diagnostic Medical Sonography Student Scholarship
$2,500
Awarded to students enrolled in a CAAHEP accredited sonography or cardiovascular technology program.
Complete the application.
Ultrasound Technician Schools in Boston

Boston, Massachusetts is a great place to enter the medical imaging field because it's well known for its excellent healthcare. TIME magazine's book Healthiest Places to Live (2014) named Boston the country's "best city for healthcare", and the ninth healthiest place to settle down. Boston is also characterized by the high life expectancy and quality heart disease treatment and cancer centers.
Accredited Sonography Programs in Boston
Bunker Hill Community College
Massachusetts College of Pharmacy and Health Sciences
There are over 100 universities in and around Boston, as well as institutions offering other allied health or medical imaging programs. Attending a sonography program in Boston can help you become a part of the rapidly growing healthcare and sonography industry.
Frequently asked questions
What does an ultrasound technician in Massachusetts do?
Sonographers do much more than just image internal organs. They also work closely with other members of the healthcare team and patients, and evaluate the images they capture. Learn more on our ultrasound technician career overview page. Get a complete job description, as well as first-hand accounts of what it's like to be a sonographer.
How do I get started as a medical sonographer in Massachusetts?
We'll walk you through all of the steps, starting when you're still in high school or before you've started a formal post-education program, all the way through finding a job and advancing in your career. Get Started Now.
How long do I have to go to school?
Most degree programs are completed within two years, which will allow you to earn an Associate's Degree, though program lengths may vary depending on particular program requirements. You can also go to school longer and receive a Bachelor's or Master's Degree, which will allow you to advance your career and increase your salary.
How do I know if sonography is right for me?
In order to be successful in the field, you'll need more than just technical knowledge.
ultrasound tech salary massachusetts
As of Aug 21, 2022, the average annual pay for a Sonographer Ultrasound Technician in Boston is $74,898 a year. Just in case you need a simple salary calculator, that works out to be approximately $36.01 an hour. This is the equivalent of $1,440/week or $6,241/month.
While ZipRecruiter is seeing salaries as high as $118,123 and as low as $29,531, the majority of Sonographer Ultrasound Technician salaries currently range between $59,061 (25th percentile) to $86,444 (75th percentile) with top earners (90th percentile) making $107,384 annually in Boston.
The average pay range for a Sonographer Ultrasound Technician varies greatly (as much as $27,383), which suggests there may be many opportunities for advancement and increased pay based on skill level, location and years of experience.
Based on recent job postings on ZipRecruiter, the Sonographer Ultrasound Technician job market in both Boston, MA and the surrounding area is very active.
To estimate the most accurate annual salary range for Sonographer Ultrasound Technician jobs, ZipRecruiter continuously scans its database of millions of active jobs published locally throughout America.
What are Top 5 Best Paying Related Sonographer Ultrasound Technician Jobs in Boston
We found at least 5 jobs related to the Sonographer Ultrasound Technician job category that pay more per year than a typical Sonographer Ultrasound Technician salary in Boston, MA. Top examples of these roles include: Ultrasound Radiologist, Ultrasound Physician, and Private Practice Sonographer.
Importantly, all of these jobs are paid between $22,653 (30.2%) and $80,328 (107.2%) more than the average Sonographer Ultrasound Technician salary of $74,898. If you're qualified, getting hired for one of these related Sonographer Ultrasound Technician jobs may help you make more money than that of the average Sonographer Ultrasound Technician position.
| Job Title | Annual Salary | Monthly Pay | Weekly Pay | Hourly Wage |
| --- | --- | --- | --- | --- |
| Ultrasound Radiologist | $155,226 | $12,935 | $2,985 | $74.63 |
| Ultrasound Physician | $135,795 | $11,316 | $2,611 | $65.29 |
| Private Practice Sonographer | $115,026 | $9,585 | $2,212 | $55.30 |
| Ultrasound Engineer | $114,639 | $9,553 | $2,204 | $55.12 |
| Travel Ultrasound Tech | $97,551 | $8,129 | $1,875 | $46.90 |
About Our Data
ZipRecruiter salary estimates, histograms, trends and comparisons are derived from both employer job postings and third party data sources.
accelerated sonography programs
For students looking for a fast-paced and competitive education in Ultrasound Diagnostics, the one-year program offered at the Institute of Ultrasound Diagnostics is the fastest way to begin a career as a sonographer.
In one short year, students will receive the knowledge, skills, and training necessary to successfully gain employment as an entry-level ultrasound technician. As opposed to traditional college or university programs that consist of 18-24 months or longer, at IUD, our students complete their study through an accelerated program that puts them on the fast track to success right from the start.
The One-Year program moves at a very fast pace and requires a mature, focused, and dedicated student.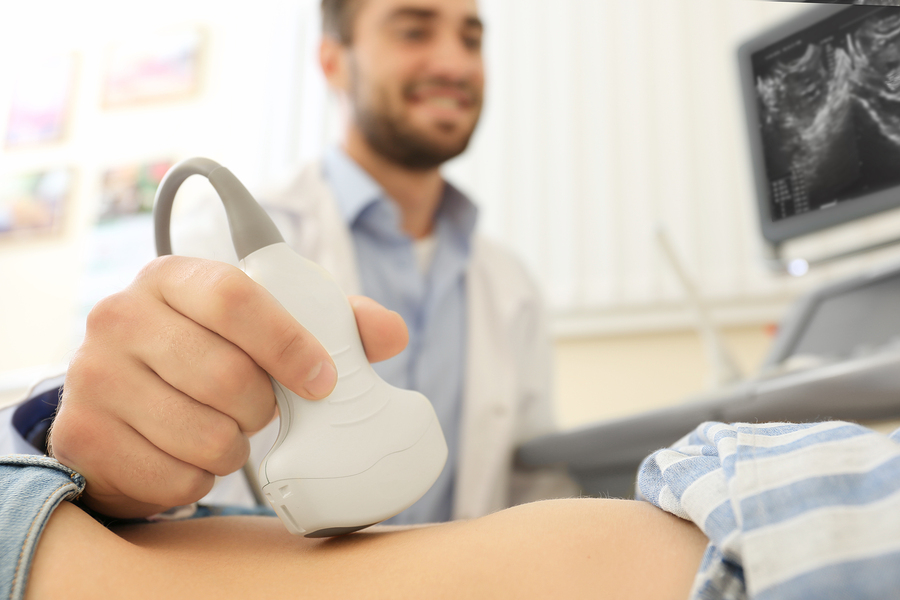 One-Year Course Description
This accelerated program is offered to individuals enrolled as either resident or distance learning students. IUD is one of only a limited number of schools across the nation that offers a Distance Learning educational option that complements its on-campus courses to its sonography students. Throughout the One-Year program, all students, whether local or distance, will receive the same instructional, didactic and clinical training under closely monitored supervision.
As a full-time, day program, all registered students are required to participate in a mandatory 3-week "Sonography Boot Camp" before beginning a weekly schedule that includes dedicated time for in-class instruction and clinical rotations. Due to the accelerated nature of this program, it's important for all students to have good time management skills and be extremely self-motivated to experience educational success through the Institute of Ultrasound Diagnostics.
Before being accepted into the One-Year sonography program, all applicants must: be at least 18 years of age, must be a graduate of an accredited High School or high school equivalent (GED), and have successfully completed a series of eight (8) college entry-level, pre-requisite courses. By eliminating these classes from IUD's curriculum, students can focus all of their learning on course-specific material right from the start.
One-Year Course Schedule
Mandatory 3-week "Sonography Boot Camp" for all sonography students. Students have the option to stay for an additional 1 to 2 weeks for extended scan labs and mock clinicals at no additional cost. IUD encourages students to stay at least 1 additional week.
After the boot camp is completed, weekly training for the remainder of the course consists of in-class didactic instruction (including lectures, quizzes, tests, and modules) every Monday and Friday, while clinical rotations, occur Tuesday through Thursday each week.
Before clinical rotations begin, students receive 3 weeks (1 to 2 additional weeks optional) of scan lab training where they learn how to use the machine and manipulate the transducer. During this time students also learn how to scan and recognize the normal anatomy of the pelvis and abdomen. Students' clinical rotations begin once the lab training is complete.
Much of the in-class instructional time will be focused on teaching students normal OB/GYN and Abdominal Sonography. During clinical rotations, students will have the opportunity to gain additional hands-on experience within a variety of medical settings and specialties scanning real patients. These clinical site locations may include hospitals, outpatient clinics, and mobile units. Varied medical settings will prepare students for a variety of possible work environments upon course completion. Some clinical rotations may include neonatal neurosonology, vascular, and transvaginal sonography as well as high-risk obstetrics.
Please note that all distance learning students are accepted into this program based on pre-approval of clinical sites in their area of residence and program requirements.
If you are looking to begin a career as a sonographer and feel the fast-paced environment and hands-on training offered at the Institute of Ultrasound Diagnostics is the right fit for you, apply to IUD today. Classes are beginning soon.
IUD Outcomes – 2020
Attrition Rate – 9%
Graduation Rate – 91%
Job Placement Rate – 86%
Abdomen Registry Pass Rate – 63%
OB/GYN Registry Pass Rate – 71%